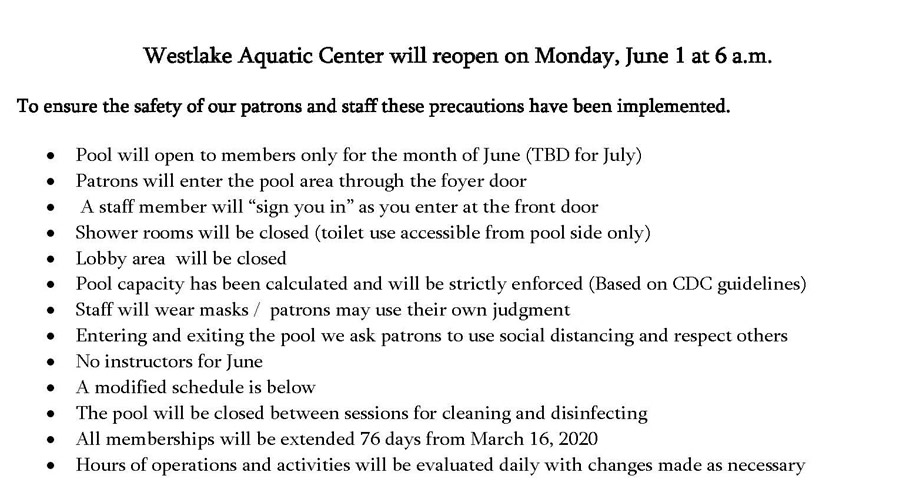 ---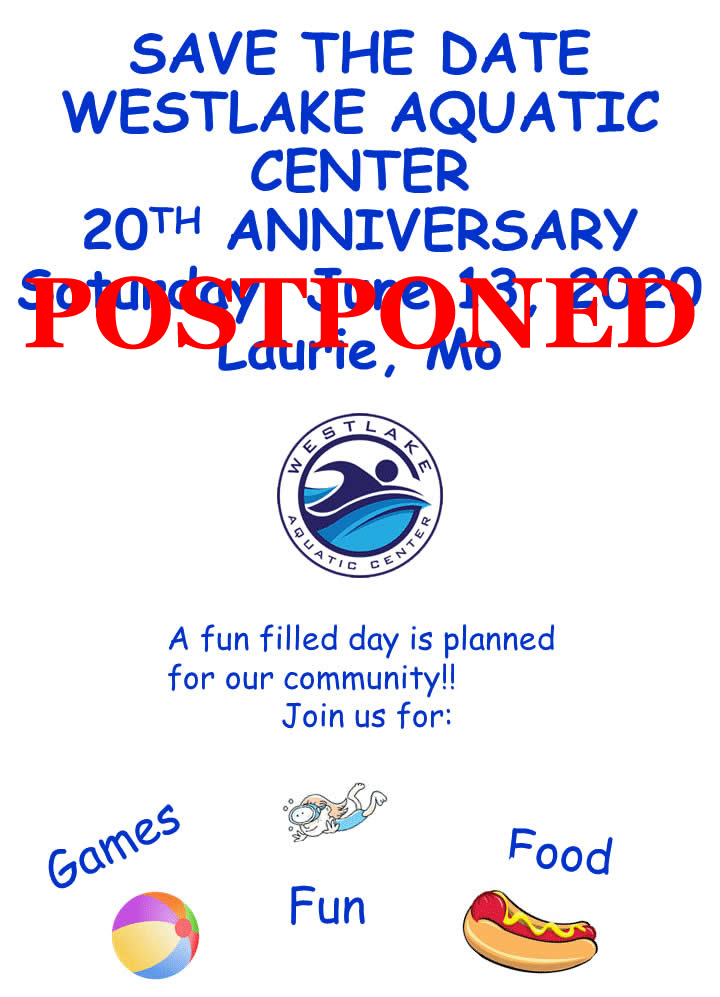 2020 Swimming Lessons

NOTICE
June Swimming Lessons Cancelled.
Group swim lessons are coming in July. Stay tuned for more information as it becomes available.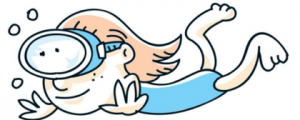 CHILD MUST BE 4 YEARS OR OLDER- NO EXCEPTIONS!
$25 fee must be prepaid to secure a place in a session.
Each child will receive a free 3-month membership to the pool
A child may sign up for 1, 2 or all 3 sessions (again prepaid).
If a class is missed by student there is no make-up date.
If WAC has to close for weather, etc. the class will be made up.
There will be:
Beginner class – no experience
Advanced beginner class – has taken a beginner class
Intermediate class – knows how to swim
 Classes begin at 1 p.m.
Call 573-374-7370 for additional information or to register.
Westlake Aquatic Center is a fun place for grandparents to bring their grandkids!
---
Pool Hours
Monday – Thursday:  6:00 AM to 6:30 PM
Friday: 6:00 AM to 5:00 PM
Saturday: 6:00 AM to 9:00 AM and 12 Noon to 5:00 PM
Sunday: 12 Noon to 3:00 PM
Private and group swim lessons are still available for this summer.  Call pool for additional info.
Westlake Aquatic Center: Lake of the Ozarks West
The Westlake Aquatic Center is open 7 days a week for water aerobics, lap swimming, arthritis classes, open swim, swimming lessons, pool parties, lifeguard training and more.
The mission of the Westlake Aquatic Center is to improve the health and quality of life for residents and visitors of all ages by providing physical fitness, rehabilitation, education, and social opportunities in a safe and environmentally friendly facility accessible to all.
The Westlake Aquatic Center, built in 1999 by the Laurie-Sunrise Beach Chapter of Rotary International, is the ONLY Indoor mini-Olympic pool in the Lake of the Ozarks area.
The pool is located at the back of the Laurie Fairgrounds, 134 N Fairgrounds Rd, Laurie, Missouri.
Contact Us