Decisions, Decisions, Spend New Year's Day on the Couch or . . .
Make 2017 the Year you face your fitness fears?!
Workout in the water and learn all that Westlake Aquatic Center has to offer in a 1 ½ hour unique aqua workout experience.
2017 is the year YOU get active!
Members FREE

Non-Members $10
For more info or to sign-up, call 573-374-7370
---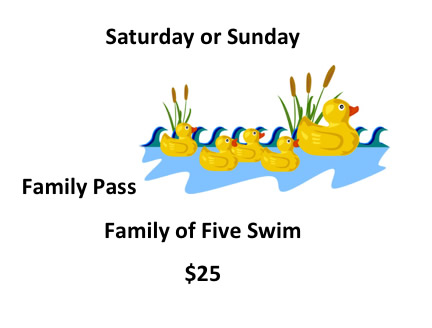 This family pass is a $5 savings available for families of any size on Saturday and Sunday afternoons!
---
Pool Hours
Monday – Thursday:  6:00 AM to 6:30 PM
Friday: 6:00 AM to 5:00 PM
Saturday: 6:00 AM to 9:00 AM and 12 Noon to 5:00 PM
Sunday: 12 Noon to 2:00 PM
Private and group swim lessons are still available for this summer.  Call pool for additional info.
Westlake Aquatic Center: Lake of the Ozarks West
The Westlake Aquatic Center is open 7 days a week for water aerobics, lap swimming, arthritis classes, open swim, swimming lessons, pool parties, lifeguard training and more.
The mission of the Westlake Aquatic Center is to improve the health and quality of life for residents and visitors of all ages by providing physical fitness, rehabilitation, education, and social opportunities in a safe and environmentally friendly facility accessible to all.
The Westlake Aquatic Center, built in 1999 by the Laurie-Sunrise Beach Chapter of Rotary International, is the ONLY Indoor mini-Olympic pool in the Lake of the Ozarks area.
The pool is located at the back of the Laurie Fairgrounds, 134 N Fairgrounds Rd, Laurie, Missouri.
Contact Us